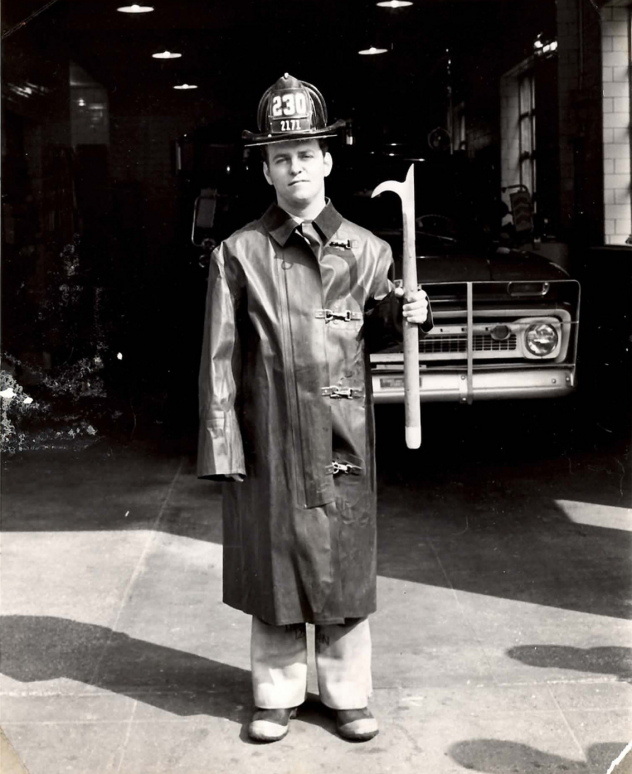 A fire truck and ambulance scream passed you on the street. You watch and wonder where they are going, imagine dire situations and hope for the best. The brave men inside those trucks are prepared for anything on their way to that call. When we see them on the street, there is no doubt an unspoken respect. They are modern day heroes connected to our communities. I recently was given the opportunity to view a new documentary that ties the culture of firemen to the history of surfing in New York. Although the film has already been premiered and marveled during The Newport Film Festival, I delved into Fire and Water for the first time.
Sounds of familiar fire trucks, seagulls, waves, and other vibrations of New York paired with a beautiful Alicia Keys esc song set the opening scene. Surfing in New York? After 50 years, there remains a common misconception around the world that New Yorkers don't surf. However, NY holds an extremely unique history of surfing that most aren't aware of. In 2011, Thomas Brookins, Queens native and filmmaker premiered one of his films at the Quiksilver Pro, where he met Don "Gums" Eichin for the first time. Don, a firefighter and avid surfer grasped Tom's attention with tales from Hawaii in the early sixties. He went on about the "war years," in the Bronx and Brooklyn when the city was burning. A week later Don came to Thomas's house with a box of old 8 mm footage and a projector. "When we started going through them, I couldn't even believe what I was looking at, " Thomas says. "Stuff from Honolulu and Pipeline in 1957." Tom already had the creative bug and it was then that sparked a five-year journey with a new movie in mind.
Fire and Water exposes Don Eichin's legacy, while linking modern surfers and firefighters to explain the deeply rooted history of surfing in New York. "The natural progression for the firefighters I knew was that their fathers taught them how to swim and surf, they became lifeguards, then took the civil service exam and before you knew it, you're a firefighter just like your father. But the surfing part of you never goes away," Thomas explains. Eichin was one of the first to live right on the beach on the North Shore of Oahu. The 8 mm film shows them drinking beer, having good times and charging big surf all over Hawaii, including Pipeline and Waimea.
Being the pioneer he was, Eichin brought surfing back to the shores of New York in 1960, about the time when the first surf shops began popping up on Long Island. "He was sort of an Indian. A real man of adventure," long time friend Rusty Miller states. Testimonials from firemen, professional surfers, and his family throughout the film give a profound touch.   Don's love for his career and surfing became a way of life, just as many firefighters can deeply relate to today. The documentary accurately depicts the life and bond between firemen and the ocean.
Between Hurricane Sandy, being diagnosed with Stage 4 cancer, and doing this project without any outside help or support, Brookins stayed focused.   He completed the film and was awarded by the Newport Film Festival. The documentary has been shown during a few other festivals thus far, but will be premiered for the first time in New York during New York Surf Week presented by NYSEA on Thursday July 14th, 6 pm at Bridgeview Yacht Club. Check www.nysurfweek.com for a full schedule of the week's events.