On Saturday June 4, 2016 a group of young, humbled Hawaiian men sailed into the New York City harbor at Battery Park on a historic vessel. The historic ship is called the Hokule'a. Stretching sixty-one and a half feet long, the Hokule'a was first assembled in the French Polynesian island Tahiti in 1975. The ships inaugural voyage, and maybe most famous was from Tahiti to Honolulu and has long since been sailing the oceans using ancient navigational techniques.
Today, the ship still sails the oceans without using modern navigational instruments, and aims to bring awareness to our oceans safety and pollution. On this voyage in particular, the crewmembers sailed from Hawaii, crossing through the Panama Canal and up the east coast of the United States, making some stops along the way. Upon the crew's arrival to New York, tired from their journey settled into a nearby hotel and enjoyed some fresh pizza.
Throughout the many years of the Hokule'a's history there have been exponential crewmembers, guests and captains. One crewmember in particular many years ago was legendary Hawaiian surfer Eddie Aikau. You may have heard his story or seen the coined phrase "Eddie Would Go" somewhere on a bumper sticker or poster providing a profile to his character. Eddie would later pass away on his quest on the Hokule'a toward Tahiti, which capsized in heavy seas off the coast of Molokai in 1978. The late Eddie Aikau is still referred to as "The King of the Bay" and Waimeas first lifeguard, where one of the most prestigious big wave contests is held annually.
I recently had the chance to meet Eddie's nephew, Zane Aikau and his family. A deeply rooted Hawaiian and current crewmember of the Hokule'a. "When you're sailing on this thing on the open water, cutting through the ocean, it's a feeling you can't describe," says Zane about the Hokule'a.
New York marks a spot along this incredible passage; something special for those connected to the ocean. The vessel will continue it's voyage around the world, making stops in New England before eventually sailing back to it's motherland Tahiti where it all began. Eddie's legacy lives on with the ship, through his relatives and Hawaiian brothers, who take pride in sailing the renowned ship.
Check out ESPN's 30 for 30, "The Legend of Eddie Aikau" to witness the bone-chilling story behind it all.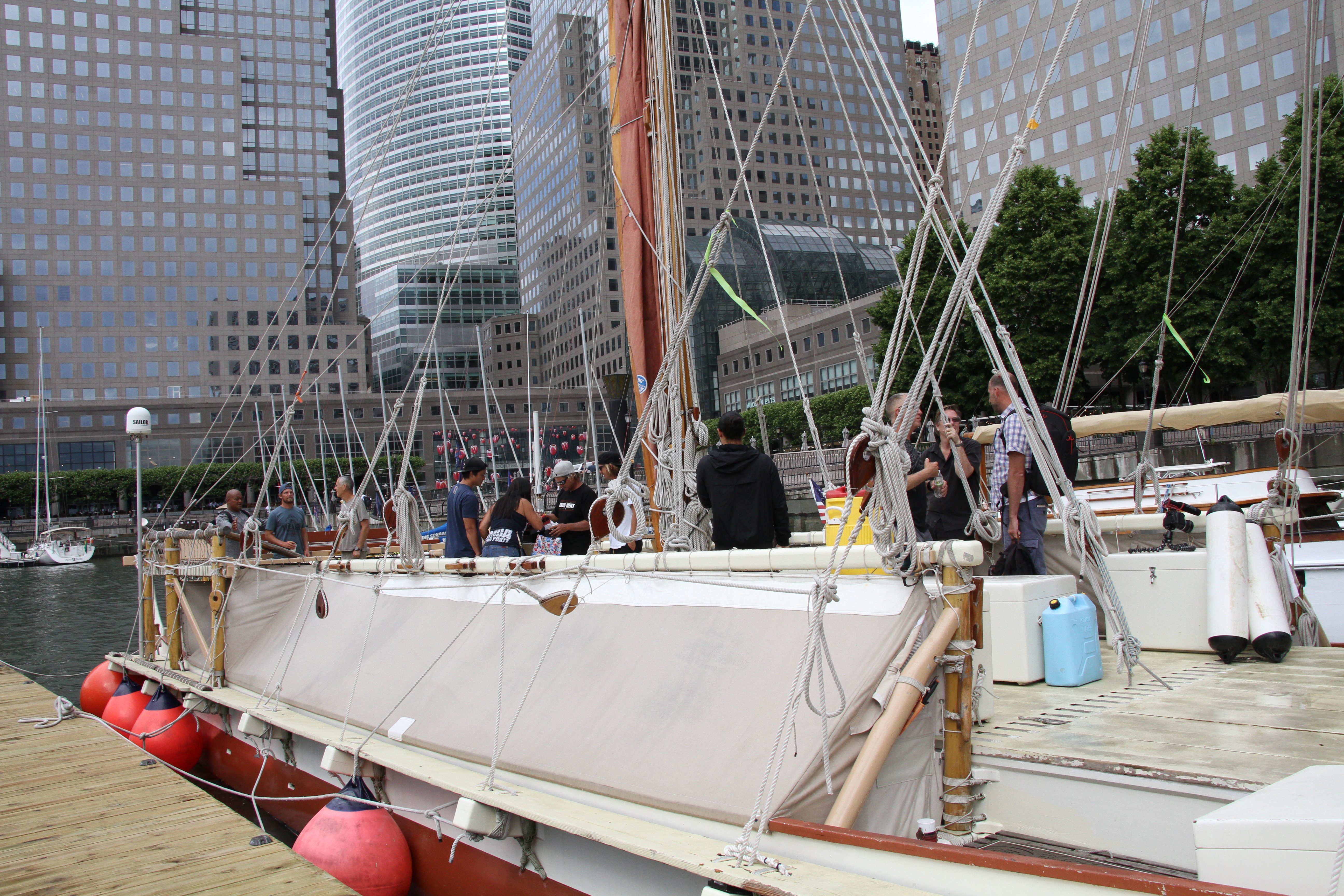 By Chris Hamlet